AFRICAN PROCUREMENT SERVICES
Acumen Technologies  has broadened its service offering and product portfolio,  and is now well placed to assist all our African clientele to procure products locally or internationally according to our clients requirements.
We bring the World Products and Solutions To Africa.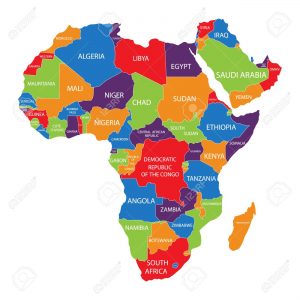 Not only are we able to supply commodities to our African based customers but we offer a turnkey delivery solution which includes cost of product  and transport,  insurance and all other documentation required.
We offer cargo consolidation services and transport cost reducing solutions
Whilst our core focus has been IT Solutions and supply , many of our African clientele have asked us to assist in the procurement of a far broader range of product.
Products we procure, import and export  to our African clientele : 
Access Control, Time and Attendance,
IT Equipment and spares
Building Products,
Compressors, Air Motors, Vacuum Pumps,
Construction Machinery and Equipment,
Conveyors and Components,
Drilling Equipment and Consumables,
Earthmoving Equipment and Spares,
Electronic Components and Equipment,
Electrical Products, Transformers and Spare Parts,
Environmental and Pollution Control,
Foundries, Forges and Die Castings,
Grinding Products,
Tools and General Hardware
Mining and construction Safety Wear (PPE) , inclusive of Clothing and uniforms
Pumps
Building , Maintenance Equipment & Construction Materials
Packaging Materials
Industry related Consumable supply
Tyres
Survey and Geological equipment
Filtration and filtering solutions
Machine parts
Spares for a massive range of vehicles as well as  maintenance parts
Tubes, pipes and  fittings
Fully kitted and customised container solutions for office and personnel accommodation
Generators
Compressors
Irrigation  and sprinkler systems
Health and Safety Products,
Industrial Safety and Health,
Instrumentation and Control,
Laser Technology,
Materials Handling and Logistics,
Office Automation Equipment,
Pipes, Tubes and Fittings,
Pumps,
Rubber Products – Conveyor Belts, Tyres,
Reagents and Chemical Products,
Security Products,
Safety Equipment,
Safety Clothing and Footwear,
Sealants,
Structural and Fabrications Steel Products,
Telecommunications
You name it we will find it, procure it and ship it to you. Acumen Technologies has partnered with  leading cargo, shipping and warehousing experts locally and internationally.
REACH OUT AND CONTACT US WITH YOUR REQUIREMENTS