Acumen Technologies is the African Agent for Certified Optics, a Global player in compatible certified network optical transceivers.
Our product range is 100% compatible with Cisco, Dell, HP, Juniper ,Netgear and many more vendors.
We offer greater Compatibility with your network switch no matter what model you are using.
Media Converters
Our media converters maximise your network capabilities.
Acumen Technologies Certified Optics media converters is a world leader in offering compatible and cost effective solutions for your optical connectivity.
If you need to connect  copper to fibre, or single mode fibre to multimode fibre networks, Acumen Technologies and Certified Optics have a complete, cost effective solution that efficiently ties in with your network switch.
Some of our most popular models include
HP 
J4858C-C              Certified Optics HPE / Aruba Gigabit-LC-SX Mini-GBIC – HP Compatible
J4859C-C              Certified Optics HPE / Aruba Compatible Transceiver, SFP 1000Base-LX, J4859C
J4858D-C              Certified Optics HPE / Aruba Compatible Transceiver, SFP 1000Base-SX, DOM J4858D
J4859D-C              Certified Optics HPE / Aruba Compatible Transceiver, SFP 1000Base-LX, DOM J4859D
J9150A-C              Certified Optics HPE / Aruba ProCurve 10-GbE SFP+ SR Tran
J9151A-C              Certified Optics HPE / Aruba X132 10G SFP+ LC LR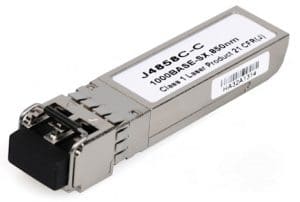 CISCO   
GLC-SX-MMD-C                Certified Optics Cisco 1000BASE-SX SFP transceiver module, MMF, 850nm, DOM Compatible
GLC-LH-SMD-C  Certified Optics Cisco 1000BASE-LX/LH SFP transceiver module, MMF/SMF, 1310nm, DOM Compatible
SFP-10G-SR-C    Certified Optics Cisco Compatible 10GBASE-SR SFP Module
SFP-10G-LR-C    Certified Optics Cisco Compatible 10GBASE-LR SFP Module
GLC-T-C                Certified Optics Cisco Compatible 1000BASE-T SFP Module
GLC-TE-C             Certified Optics CISCO Compatible 1000BASE-T SFP transceiver module
QSFP-40G-SR4-C              Certified Optics 40GBASE-SR4 QSFP Transceiver Module with MPO Connector
QSFP-40G-LR4-C               Certified Optics QSFP 40GBASE-LR4 OTN Transceiver, LC, 10KM
SFP-H10GB-CU2M-C       Certified Optics Cisco Compatible n10GBASE-CU SFP+ Cable 2 Meter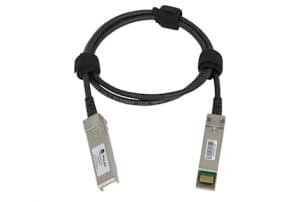 NETGEAR     
AGM731F-C        Certified Optics Netgear Compatible Transceiver, SFP, 1000BASE-SX, 850nm, MMF, 55
AGM732F-C        Certified Optics Netgear Compatible Transceiver, SFP, 1000BASE-SX, 850nm, MMF, 55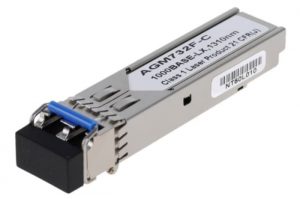 LINKSYS  
MGBSX1-C          Certified Optics Gigabit Ethernet SX Mini-GBIC SFP Transceiver – Multimode – Cisco Compatible
MGBLX1-C          Certified Gigabit Ethernet LX Mini-GBIC SFP Transceiver
FEEL FREE TO REACH OUT AND CONTACT US FOR PRICING