Description
DELL EMC NETWORKING RUCKUS™ R310 ACCESS POINT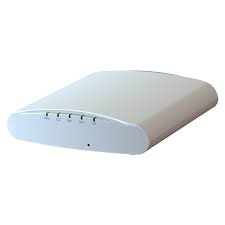 Indoor 802.11ac 2×2:2 Wi-Fi Access Point
Smaller locations can face big-time demands on their wireless infrastructure. Whether
working out of a small office or connecting to a public hotspot, users are often
still accessing the same high-bandwidth applications and content they'd consume
anywhere else. And they expect strong, reliable connectivity. How can you provide it
without breaking the bank?
The R310 delivers consistent, reliable 802.11ac wireless networking at an affordable
price. It features the patented Ruckus BeamFlex adaptive antenna technology for
performance optimization and interference mitigation found in our premier access
points, delivering superior user experiences at extended ranges. But it provides them in
an ultra-compact form factor built for small venues—with a price tag to match.
The R310 is an ideal choice for low-density enterprise and hotspot environments
including small- and medium-size businesses, retail locations, restaurants, and
multi-tenant small offices and branch offices.
The R310 802.11ac Wi-Fi AP incorporates patented technologies:
Extended coverage with BeamFlex utilizing multi-directional antenna patterns.
Improve throughput with ChannelFly, which dynamically finds less congested Wi-Fi
channels to use.
The R310 provides an ideal combination of features and performance for smaller
environments. Additionally, it supports up to 100 clients per AP.
Whether you're deploying ten or ten thousand APs, the R310 is also easy to manage
through appliance or virtual management options.
Benefits :
Affordable enterprise performance The R310 provides great performance with extended range at an affordable price.
Keep existing switches and cables
Designed to operate on existing PoE switches and CAT 5e cabling to minimize costly upgrades.
Multiple management options
Manage the R310 with on-premises physical/virtual appliances.
 Stunning Wi-Fi performance
Extends coverage with patented BeamFlex™ adaptive antenna technology while mitigating interference by utilizing 64 directional antenna patterns.
Get optimal throughput
ChannelFly™ dynamic channel technology uses machine learning to automatically find the least congested channels. You always get the highest throughput the band can support.
 More than Wi-Fi
Enhance your network with Cloudpath™ security and management software, SPoT™ real-time Wi-Fi location engine and analytics software, and SCI network analytics.