Description
K2-Laptop Stand
Portable, Foldable & Height Adjustable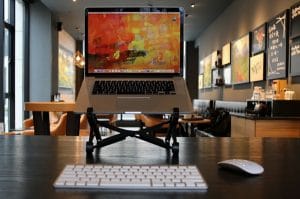 Includes High Quality Nylon Carrying Sleeve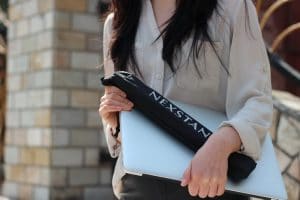 Why K2 Is Your Best Choice For A Laptop Stand?
At just 225 grams its Compact and Lightweight
1 SecondQuick and Easy in Operation
8 Positions Ergonomic and Height Adjustable
9 Kilograms  Weight-bearing Capacity

Slim in Size
K2 weighs 8 ounces and
measures only 14″ by 1.5″ by 1.5″ when it is folded up
Much lighter and more portable than most of other stands
Take It With You Anywhere!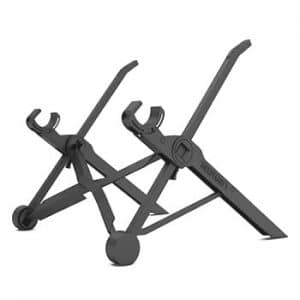 Strong in Performance
Made of industrial-grade reinforced nylon
and high quality metal fittings
Combined with its innovative structural design
The K2 can hold up to 20lbs
2-6 times the average weight of a laptop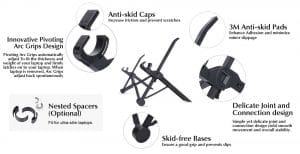 Instant Set-up
Intuitive mechanical design makes the K2 simple to operate.
One easy action opens and closes the K2.
Switch to work mode in 1 second.
Height Adjustable
K2 features 8 height adjustment options
Raising screen height to your eye-level for maximum comfort and better ergonomics.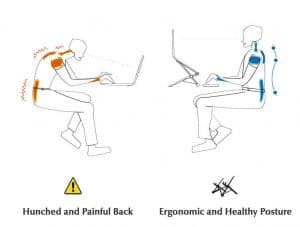 Steady As A Rock
With a delicate balance of structural design and engineering, and the assistance of Skid-free Bases & 3M Anti-skid Pads, the K2 shows outstanding stability.
The K2 stands on any flat surface or can even be used on various uneven surfaces: sofa, bed or even grassplot, as long as the 4 legs of K2 are firmly on the surface