What is Teamviewer Tensor
TeamViewer Tensor  is an enterprise connectivity platform that is based in the cloud.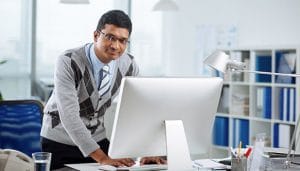 Teamviewer Tensor allows for the deployment of large-scale IT management frameworks speedily and simply.
Teamviewer Tensor is built upon the world's biggest remote connection platform that currently caters for  200 countries globally.
It connects more than 1.7 Billion devices, TeamViewer Tensor scales linearly as your corporate Enterprise needs expand.
Benefits
Leading connectivity and real-time support tools in a convenient, ready-to-deploy SaaS environment.
Single Sign On Security
Device Agnostic Connectivity that supports enterprises with a Bring Your Own Device policy.
Comprehensive Logging
Silent Rollout
Enterprise Mobile Support
Empowers Employees to Work from anywhere and at anytime
Empower Your Employees to Work From Anywhere, At Any Time – No VPN required
If your employees travel globally or travel for work , require offsite meetings, or just work from home: you can give your team access to corporate network files and systems, without requiring traditional VPN.
VPN is often slow and frustrating. Teamviewer  offers high speed connectivity to your employees office without the use of slow VPN solutions.
Companies with a global network of employees often have a workforce spread far and wide. These workforces still need to collaborate and traditional VPN Solutions are slow and frustrating. All  of this leads to less productivity.
Teamviewer  makes use of a Global high speed network that is secure and offers access tools to allow your team to connect to computers and servers within your corporate network whenever they need to.
This connection only requires that your employees have a very basic mobile internet service. It is more stable and effective than your standard VPN.
Teamviewer Tensor caters for direct desktop access to the computers and servers inside your workplace, as well as remote file access, remote printing and more — all within the bounds of your network's security protocols.
For further information and pricing please contact Acumen Technologies by filling in the contact form below