Description
Posiflex PS-3315E 15" fanfree touch terminal; with 7th gen. base; Slim Design; 4GB DDR3L; 64G SSD;15" TFT LCD (1024×768)Resistive ;w/60W PSU
Why We Recommend The  Posiflex PS-3315E?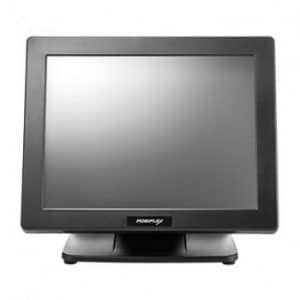 Best value for money in the entry level POS terminal sector of the market
Its fanless touch feature means less downtime.
Great pricing and durability.
The Posiflex PS-3315E is streamlined with a foldable base.
The screen and height can be adjusted to match your application.
The terminal is supplied with a full set of ports on the top and bottom meaning your cabling will be neat and reliable.
The system is expandable.
Built in wifi dongle is provided.
The system is compatible with Windows 7/POSReady 7/Windows Embedded 8.1 Industry/Windows 10 IoT/Linux which must be requested when purchasing your unit.